Bali | Brazil | Burundi | Colombia | Costa Rica | El Salvador | Ethiopia | Flores | Guatemala | Honduras | Indonesia | Java | Kenya | Mexico | Papua New Guinea | Peru | Rwanda | Sulawesi | Sumatra | Uganda | Yemen |
---
NOTE: All of our premium Arabica coffees are roasted to City+ to Full City roasts, showing minimal-to-no surface oils….we want all of the flavor to stay in the beans until the coffee is ground! Despite the additional descriptors, the first flavor and aroma you'll think of is "COFFEE".
Country of Origin: Mexico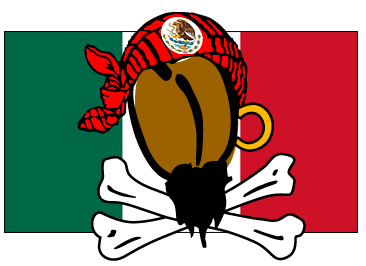 $13.95
(1 lb. / $13.95 per lb.)
Barista extraordinaire Tyler Hauptman of Portland's Sweet Masterpiece Chocolates demonstrates how to prepare a proper latte using Badbeard's
Symphony!
blend coffee.
Still a chance to send gift coffee! Consider Burundi espresso
Burundi fans will embrace the new Kiranga Murambi as an alternative to Kenyas...please specify in order notes if you'd like to gift your espresso machine this sweet mediumish roast profile. Complex as a pourover in the regular roast. Santa loves the smell of roasted coffee in the ...more
Limited offering Kenya three-pack
A special micropurchase allows us to offer the ULTIMATE Kenya taster, comprising three 8 oz. bags of microlot Gatuya AA, AB and Peaberry. Gatuya Coffee Factory in Murang'a is at the very top of the milling and producing chain in Kenya...hats off to the farmers. Limit 2 per customer. Fantastic ...more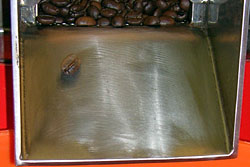 We are such perfectionists we roast one bean at a time for the ultimate coffee experience! (OK, not really)
Love us or hate us, everyone's entitled to their opinion.
Drop us a line
and let us know what's brewing in your cup!