Bali | Brazil | Burundi | Colombia | Costa Rica | El Salvador | Ethiopia | Flores | Guatemala | Honduras | Java | Kenya | Mexico | Papua New Guinea | Rwanda | Sulawesi | Sumatra | Uganda |
---
NOTE: All of our premium Arabica coffees are roasted to City+ to Full City roasts, showing minimal-to-no surface oils….we want all of the flavor to stay in the beans until the coffee is ground! Despite the additional descriptors, the first flavor and aroma you'll think of is "COFFEE".
Country of Origin: Java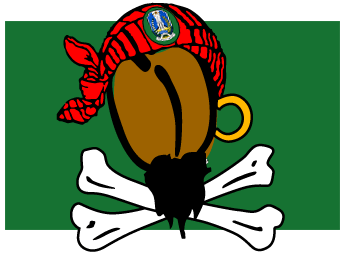 $13.95

(1 lb. / $13.95 per lb.)




$13.95

(1 lb. / $13.95 per lb.)




$13.95

(1 lb. / $13.95 per lb.)




$14.95

(1 lb. / $14.95 per lb.)
Barista extraordinaire Tyler Hauptman of Portland's Sweet Masterpiece Chocolates demonstrates how to prepare a proper latte using Badbeard's
Symphony!
blend coffee.
Comings and goings...February update
Lots of activity and new coffees despite this being a lull period; many areas of the coffee world are still picking and processing and 2020 crop juiciness is likely still several months away. That said Rwanda is showing beautifully in the Kivu Kageyo washed just in last Friday. Colombia El ...more
Papua New Guinea Par Avion
Yes, planes are involved in the accessing of this delicious PNG coffee....the remote Simbai area is rather inaccessible so farmers must schlep their coffee to an airstrip. Worth every bean!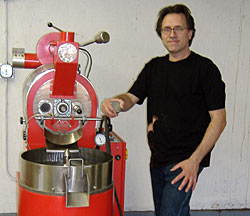 Business partner/roaster/barista extraordinaire Andrea Spella has the best espresso in Portland. When we acquired "Rossalina" we knew we were in for an extraordinary ride together.
Love us or hate us, everyone's entitled to their opinion.
Drop us a line
and let us know what's brewing in your cup!