Bali | Brazil | Burundi | Colombia | Costa Rica | East Timor/Timor Leste | El Salvador | Ethiopia | Flores | Guatemala | Honduras | Java | Kenya | Mexico | Papua New Guinea | Peru | Rwanda | Sulawesi | Sumatra | Uganda |
---
NOTE: All of our premium Arabica coffees are roasted to City+ to Full City roasts, showing minimal-to-no surface oils….we want all of the flavor to stay in the beans until the coffee is ground! Despite the additional descriptors, the first flavor and aroma you'll think of is "COFFEE".
Country of Origin: Peru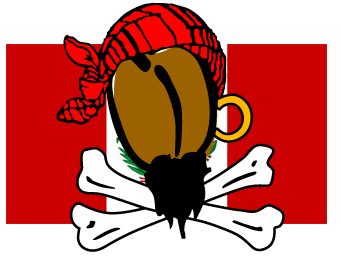 $13.95

(1 lb. / $13.95 per lb.)




$13.95

(1 lb. / $13.95 per lb.)
Barista extraordinaire Tyler Hauptman of Portland's Sweet Masterpiece Chocolates demonstrates how to prepare a proper latte using Badbeard's
Symphony!
blend coffee.
2019 Crop Mexico Alfred Klein Finca San Carlos Chiapas is in!
New crop Mexico Finca San Carlos, producer Alfred Klein's exceptional enterprise in Chiapas, is back in today, April 18. As always some of the highest-value, meticulous processing in the coffee world, emphasing best environmental practices and high cup quality. Love this ...more
Badbeard's Spring Break upcoming...order accordingly!
Folks, no pressure, but maintenance and a swing back East from April 9-April 16th. All orders received by 11 AM on Monday, 4/8 will be roasted and shipped that day...anything after will resume scheduled commencing Wednesday 4/17. Will be roasting this weekend to keep up!...thx, ...more
Sumatra Aged Blue Batak 2019 arriving April 2!
Have been champing at the bit waiting to get this fabulous coffee...Lintong Blue Batak, aged over 2 years (originally harvested and processed September-October 2016). Very rich and complex, very different from out more-traditional Organic Takengon Mandheling KKGO. I was super-stoked after trying ...more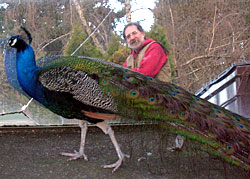 One of our rarer blends incorporating Indian Peafeather and Sustainable Harvest Badbeard
Love us or hate us, everyone's entitled to their opinion.
Drop us a line
and let us know what's brewing in your cup!