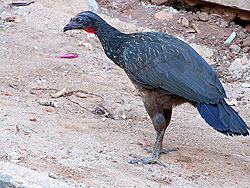 If your coffee tastes like s--t, don't blame the Jacu bird! This infamous Amazon bean-machine beak-selects each coffee berry at the peak of ripeness and leaves just the beans, somewhat clean and green, behind...so to speak.
Love us or hate us, everyone's entitled to their opinion.
Drop us a line
and let us know what's brewing in your cup!