Brazil | Burundi | Colombia | El Salvador | Ethiopia | Flores | Guatemala | Honduras | Indonesia | Java | Kenya | Nicaragua | Rwanda | Sulawesi | Sumatra |
---
NOTE: All of our premium Arabica coffees are roasted to City+ to Full City roasts, showing minimal-to-no surface oils….we want all of the flavor to stay in the beans until the coffee is ground! Despite the additional descriptors, the first flavor and aroma you'll think of is "COFFEE".
Country of Origin: Kenya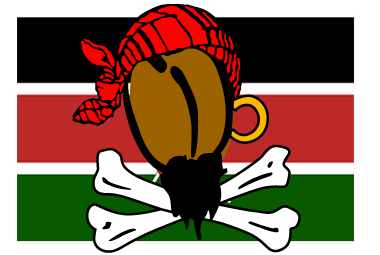 $16.95

(1 lb. / $16.95 per lb.)




$16.25

(1 lb. / $16.25 per lb.)




$15.95

(1 lb. / $15.95 per lb.)
Barista extraordinaire Tyler Hauptman of Portland's Sweet Masterpiece Chocolates demonstrates how to prepare a proper latte using Badbeard's
Symphony!
blend coffee.
Coming week of 6/29 new arrivals
The coffers continue to swell with great coffee. Samples of favored Central Americans have been fairly middling-to-disappointing but we landed a prize, a microlot from Honduras, Santa Elena Catracha and farmer Adan Hernandez Amaya (several members of the family having eponymous farms under the ...more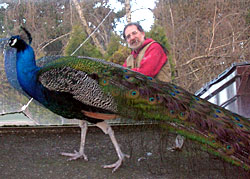 One of our rarer blends incorporating Indian Peafeather and Sustainable Harvest Badbeard
Love us or hate us, everyone's entitled to their opinion.
Drop us a line
and let us know what's brewing in your cup!